Example - French multilingual keyboard (contributed by Gilbert Galéron)
You can use the installer package to deploy this keyboard layout without any restrictions. Free Demo version can be used to make changes and test them. To deploy a modified version, a Premium, Personal or Lite edition is needed.
This layout is an extension of the French improved keyboard. In addition to standard and extended French, it supports all special and diacritic characters needed for the Vietnamese, Chinese (Pinyin romanization), and certain African languages.
The accompanying Excel sticker map facilitates the orientation among the few hundred special characters supported by the layout.
The layout also demonstrates the use of non-togglable KANA to increase the number of available modifier positions.


Sticker map from the accompanying Excel document Français multilingue - virgule xls.zip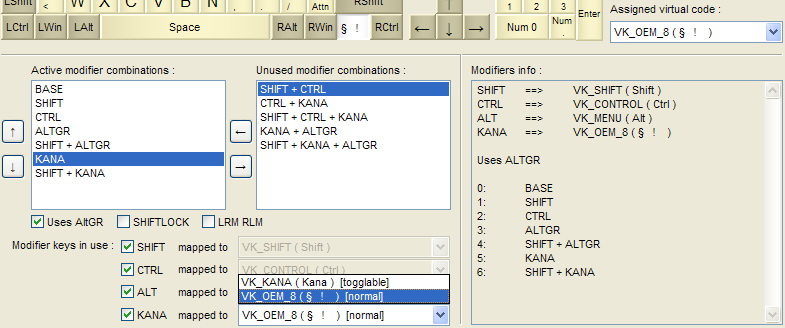 Non-togglable KANA modifier is used to increase the number of modifier positions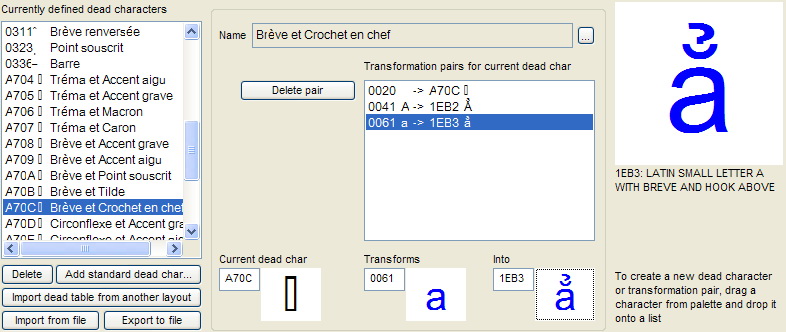 Dead characters


Base state


AltGr state


Shift+AltGr state


Kana state

Shift+Kana state