Example - Multi-lingual Hebrew / US English keyboard
You can use the installer package to deploy this keyboard layout without any restrictions. Free Demo version can be used to make changes and test them. To deploy a modified version, a Premium, Personal or Lite edition is needed.
The Windows standard Hebrew keyboard (layout file KBDHEB.DLL, KLID 0000040D) does a decent job of supporting the Hebrew language, but its support for the English language is rather limited:
Only upper-case Latin letters are supported.
Latin letters can be produced only by pressing and holding the Shift key - this quickly becomes tiresome.
This example overcomes the above limitations by supporting both Hebrew and US English on a single layout.
The two layouts are switched between using the Scroll Lock key, eliminating the need for the Language bar. This is achieved by using the togglable KANA modifier - see example for a detailed step-by-step guide on how to use this technique.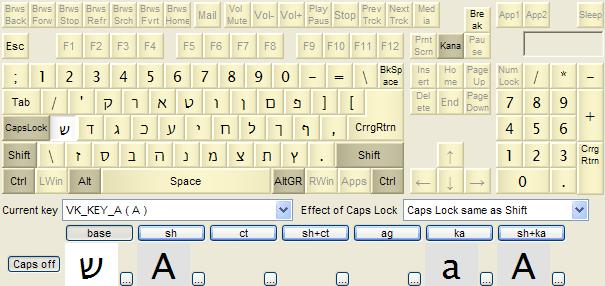 base state - Hebrew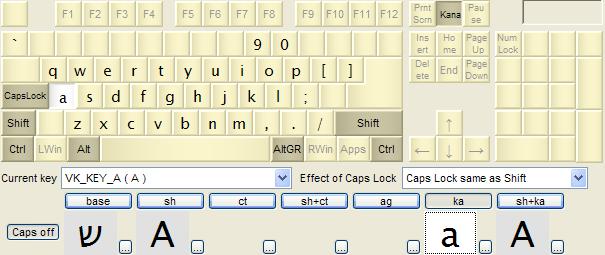 KANA-on state - standard US English
(note that explicit KANA mappings are needed only for keys whose function changes between Hebrew and US English)